Learn more about glass cork pack
Views: 202 Author: zhongle Publish Time: 2023-07-25 Origin: Site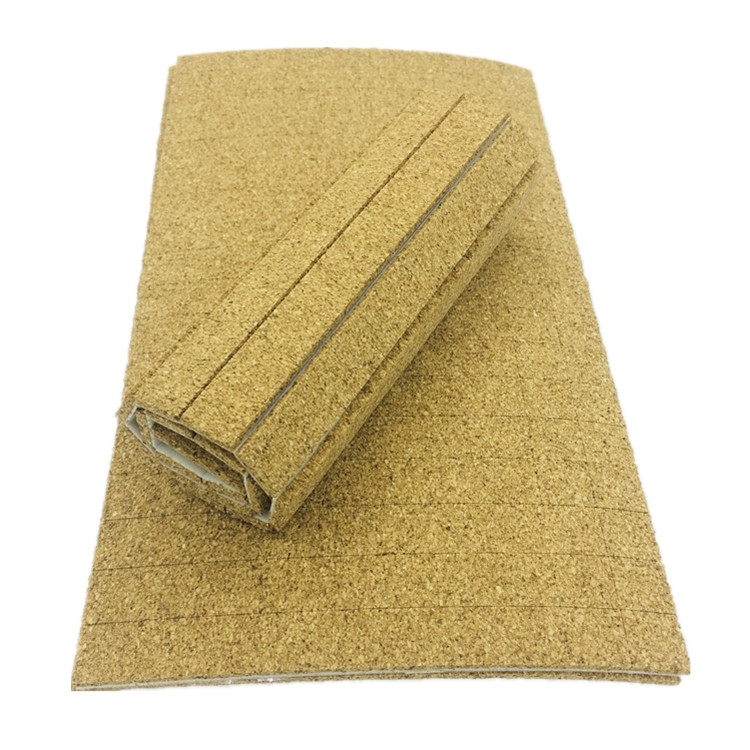 Glass cork cushion is used to protect the glass during transportation because using paper to protect them would cause problems such as easy deliquescence, poor shock resistance, easy deformation, deterioration, and other issues. As a result, much glass cannot be used once it arrives at its destination. As a result, a glass cork mat is used as protection. However, many people are unaware of what a glass cork mat is. So let me explain what a cork mat is. Cork gaskets are used to protect fragile articles and include a cork sheet layer, mesh transparent adhesive layer, and adhesive non-transfer protective film. The cork sheet layer and the adhesive non-transfer protective film are bonded and integrated on both sides of the mesh transparent adhesive layer. Click here for Cork Pad With Cling/Static Foam.
Shockproof PE film cork gaskets are a type of shockproof cork product used for packaging. Its structure consists of a layer of cork and a layer of movable adhesive film, with the movable plastic film adhering to a layer of release paper and the cork and movable adhesive film layers adhering together. The cork and removable film layers are cut into small pieces, while the release paper layer is whole. Without leaving behind any residue or offset printing on the surface of the object, the shockproof PE film cork gasket is simple to attach to and remove. The cork gasket has excellent shockproofing properties, is inexpensive, easy, and safe to use, leaves no residue, and does not require offset printing. So the problems that existed before the use of glass were changed by the introduction of cork mats.
The Application of Glass Cork Pack
The cork, which is light and non-toxic, is a type of non-toxic and non-toxic material. The cork is completely ageless and has soft cells that provide fire safety, thermal insulation, elastic shock absorption, anti-slip, sound insulation, non-heat transfer, non-conductivity, airtightness, durability, wear resistance, corrosion resistance, acid resistance, water resistance, etc. It is frequently used as a moisture-proof, heat-insulating, shock-absorbing pad for a variety of machines, instruments, and meters, a friction brake for power machinery, a golf handle, a message board, a floor, and a wallboard. Families, hospitals, schools, libraries, advertisements, toys, crafts, gifts, electronic technology products, and so forth are just a few examples of the many different settings where it can be used.
The glass paper will be directly destroyed during shipment owing to the rain and the glass paper. However, when our company's cork mat is used, it can effectively separate the glass, prevent the occurrence of all of the aforementioned unwanted phenomena, and ensure that the glass reaches the consumers' hands undamaged. Furthermore, the product is less expensive than using paper and pearl cotton. It is the ideal packaging material for the glass deep processing sector in both the domestic and international markets.
Protection object: tempered, hollow, laminated, coated, and bulletproof glass
Main uses: perform the role of isolation, adjusting space, preventing glass and glass because of contact, collision, scratch, and shattered phenomenon, effectively safeguarding the glass, and making it intact during the glass storage and transit process.
Advantages of glass cork packaging
1. High density, good elasticity: constructed of natural cork particles, not some other materials used as sandwiches in the market. It is the bark of an oak.
2. Nice color, nice handle: Since the cork's raw materials are made up of very small particles, the surface is smooth and the handle is good. The hue is convenient for blending in with the surroundings because it is comparable to the color of logs.
3. Health and environmental protection: Many of the factory's outputs are exported, and the message board production process uses environmentally friendly raw materials. You can use it with confidence in any location, including the bedroom, office, or home.