How to Use Jigs for Vacuum Suction Cups
Views: 201 Author: zhongle Publish Time: 2023-06-19 Origin: Site Inquire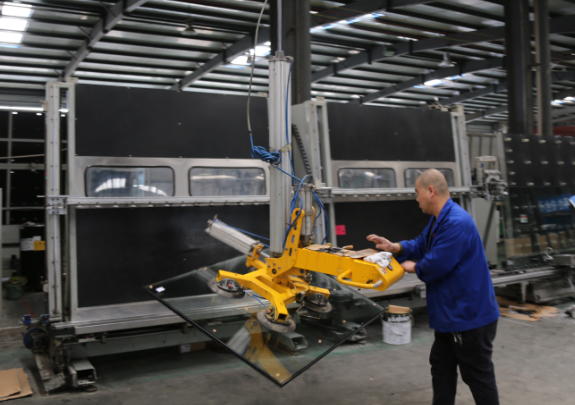 Vacuum chuck clamps/spreader jigs are commonly used instruments in industrial operations, and their applications vary greatly. This post will demonstrate how to use vacuum suction cup jigs/spreaders.
The way of using vacuum suction cup jigs
First, make sure your workspace and suction cup fixture are clean and dry before installing the vacuum suction cups. To avoid harming the screw lines, tighten the screws lightly when tightening or untightening them. After aligning the screwdriver plug with the nut, slowly push the screwdriver head until the bottom meets the screw. Tighten the screwdriver head until it contacts the nut. Gently rotate the screwdriver plug to align with the nut, then gently pull out the screwdriver head. Tighten the screw until the screwdriver head touches the nut.
Next, use the vacuum chuck jig To use the vacuum chuck jig, you first need to install the vacuum chuck. The vacuum chuck can be installed in two ways:
1. Mount the vacuum chuck directly on the equipment.
2. Using a bracket or stand to mount the vacuum chuck on the equipment.
The vacuum chuck fixture is used once the vacuum chuck has been mounted. A vacuum suction cup jig typically consists of two parts: the vacuum suction cup and the jig. Attaching the vacuum chuck jig's jig component to the equipment and then placing the vacuum chuck part on the object to be clamped is how the vacuum chuck jig works.
To utilize a vacuum chuck fixture, first secure the fixture component to the equipment. Screws or rivets are commonly utilized to secure the clamping component. Then, the vacuum chuck part is placed on the object to be clamped and the clamping operation is completed. When using vacuum suction cup clamps, the following points need to be noted:
How to maintain the vacuum chuck jig/spreader?
To maintain the performance and service life of the vacuum chuck jig/spreader, it is necessary to clean and maintain it regularly. The following are some suggestions:
1. Clean the exterior of the vacuum suction cup jig/spreader daily by gently removing accumulated dust and debris with a damp cloth or a soft brush.
2. Clean the inside of the vacuum chuck jig/spreader regularly with water and neutral detergent.
If oil or other filth collects on the vacuum chuck fixture/spreader, clean it using a specific cleaner. Keep the vacuum chuck fixture/spreader out of direct sunlight and heated environments. If you are unfamiliar with the usage of a vacuum chuck jig/spreader, please refer to this article and study step by step; I am confident that you will become a master of the vacuum chuck jig/spreader!