The growth of the glass machinery industry
Views: 202 Author: zhongle Publish Time: 2023-04-28 Origin: Site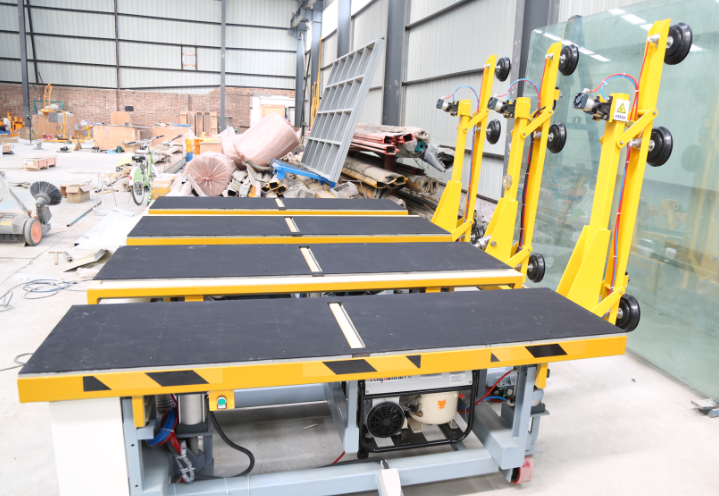 The foreign market is critical to the glass equipment sector. Many nations' building safety rules necessitate the use of building glass, and the requirements of high-rise buildings and energy conservation will cause the demand for low-E safety insulating glass to climb further. Low-e glass production and processing equipment have become the focus of major glass equipment manufacturers' competitiveness. Whoever wins this tournament will go on to win more in the future. For example, major European-producing countries' export volume accounts for more than 70% of overall sales volume, and professional glass shows have emerged as one of the most effective marketing platforms. The glass equipment business is heavily represented at the event. Click here to learn our collection of glass machine.
Understand the critical points and directions of glass deep processing
Glass products, as a basic material, are becoming increasingly significant in the two primary application fields of architecture and vehicles, which are further developing into diverse functionalities, and lightweight and sophisticated designs. All of this creates new opportunities and problems for glass manufacturing and processing equipment.
The low-E architectural glass will become the standard of development. Low-E glass has been the fastest-growing deep-processed product over the last decade. Oil and other energy problems will undoubtedly compel countries around the world to prioritize energy saving, and associated rules and regulations will be adopted and strengthened over time.
Following the evolutionary trend of automobiles, automobile glass is evolving toward individualized, environmentally friendly, comfortable frames that are safer and easier to communicate. At the moment, the global development trend of glass processing equipment is the flexibility of the production process, the multi-function of production equipment, and the high repeatability of technological processes, which makes the processing process more precise. Equipment control is automated to assure no flaws in processed glass at high temperatures, high speed, and high accuracy, as well as to satisfy the required dimensional tolerances.
As the thickness of vehicle and building glass decreases, the demand for glass deep processing equipment and processing technologies increases. Many glass deep processing companies are enhancing production line efficiency and integrating each link of the deep processing manufacturing process. Simultaneously, the equipment assembly adopts modularization, the global information service system of the equipment and manufacturing firms is constantly enhanced, and real-time communication technology provides a timely equipment guarantee. All of them have become the future development trends of glass deep processing equipment.
To develop China's glass machinery industry's image:
One tree does not constitute a forest. More efforts are required to establish the Chinese glass machinery brand. To build the brand image of "China glass machinery," the industry association must lead the way, with the backing of export firms, through formal channels of commercial publicity and public relations. It is worthwhile to learn from the experiences of industry associations in Italy and Germany.
The glass deep processing industry's promising development prospects will continue to fuel China's glass machinery manufacturing industry's rapid growth. From 2011 to 2013, China's demand for safety glass in autos and building sandwiches is expected to expand at a 30% yearly pace. That is to say, China's glass machinery business has enormous expansion potential as well as long-term viability. The Chinese market's need for processing glass machinery is steadily increasing.