The distinction between a stone and a glass grinding edge
Views: 202 Author: zhongle Publish Time: 2023-06-14 Origin: Site Inquire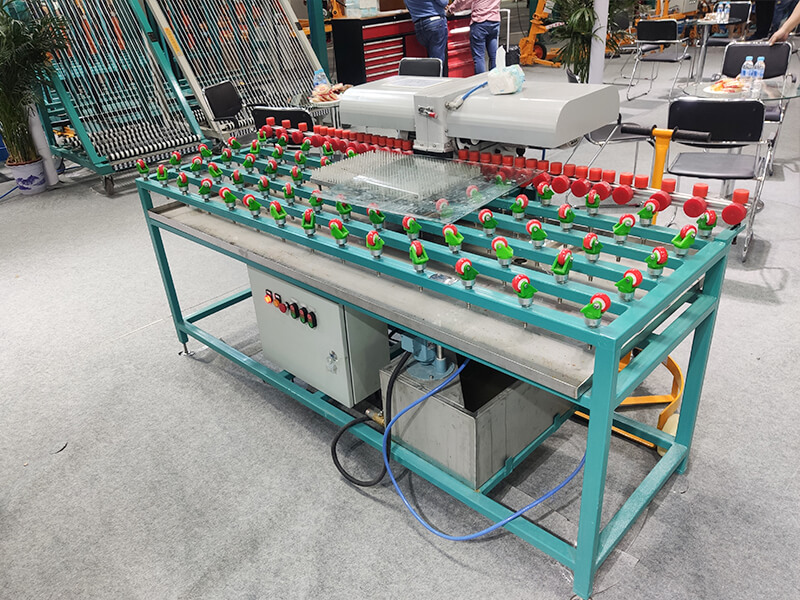 A distinction between the grinding edge method
1. Because the stone after deep processing is primarily used for a decorative engineering class, batch fewer specifications, flat type stone is currently part of the deep processing with semi-automatic machines, such as 15-30 cm width lines with horizontal line machine rough grinding, fine grinding polishing, most of the shape or rely on manual processing with portable grinding machine, such as cabinets, floating windows, foot lines, pedals, and so on. Reduced production costs, increased efficiency and precision, energy savings, and environmental preservation. Plate processing, in addition to peripheral and surface processing.
2. Flat glass Glass products in large quantities with few specifications, such as shower glass and stove top glass, can be deep processed in large quantities. The main process is grinding, drilling, cleaning, silk-screening, tempering, etc., with a grinding edge all completed by the machine, a high degree of automation. Deep processing is primarily used for home appliances, cars, solar energy, curtain wall engineering, and other fields. Most glass processing takes place nearby.
The difference between the processing shape
1. The first difference in processing shape is that stone deep processing shape is more complicated; in addition to the standard flat bottom edge and rounded edges and a variety of shapes, the machine depends on molding wheel replacement to obtain, and the majority of the manual grinding process, such as surface lines, semi-circular arc, stair treads, etc., is processed out of the lovely shape.
2. The edge of flat glass is processed to be a basic, flat bottom edge, rounded edge, or duckbill edge.
The difference between the edge grinding machine
1. Stone grinding machine apparatus with horizontal line machine, horizontal grinding machine, vertical grinding machine, CNC processing center, and portable grinding machine, which vertical grinding machine more functional, can process a variety of shapes like glass, for marble plate, vertical placement is not easy to break, high processing reliability, installation, commissioning, maintenance is convenient, high processing reliability, installation, commissioning, maintenance, and high processing reliability are all advantages of vertical grinding machine. Even though CNC processing centers can grind a variety of edge designs, the market for pricey equipment is arduous to accept.
2. Glass grinding machine apparatus with vertical and horizontal grinding machine, such as linear grinding machine, linear beveling machine, linear bilateral machine, shaped grinding machine, CNC edge grinding machine, set rough grinding, fine grinding, polishing, and integration, commonly processed glass thickness 3-25mm, laminated glass processing machine to special customization, glass grinding machine for stone plate thickness less than 25mm.