Three Different Glass Lifters
Views: 201 Author: zhongle Publish Time: 2023-06-19 Origin: Site Inquire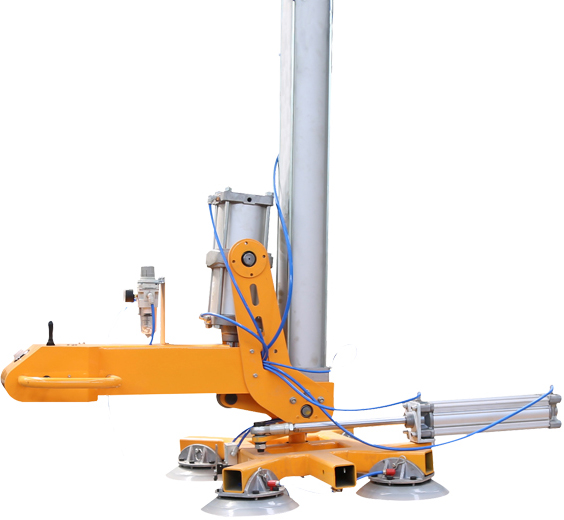 Glass lifters should be available to everyone who needs to handle large, difficult goods like refrigerators, granite, or glass. Nobler Glass Direct offers a wide range of lifters, including manual and electric variants, to suit a variety of customer needs. This article will explain the top three glass lifter kinds that Nobler Glass Direct sells.
Glass Lifter with Suction Cups
A hand-held instrument called the suction cup glass lifter uses suction to take up flat, non-porous items. It is a well-liked choice for small-scale glass handling operations since it is simple to use. The suction cup glass lifter is a useful and reasonably priced option for people who occasionally need to handle glass.
Vacuum Glass Lifter
The vacuum glass lifter is a more sophisticated manual tool that moves and lifts glass using vacuum technology. It is the best option for people who frequently handle glass because it can handle much larger pieces of glass than the suction cup glass lifter. A flexible tool that can be used to lift the glass from various angles and positions.
Here's an example: Pneumatic Vacuum Glass Lifter Sucker with Rotating And Tilting Function. This glass suction lifter can rotate and tilt, with rotation and tilting angles ranging from 0 to 90 degrees. The sucker cups are also custom manufactured; if you choose four sucker cups, the maximum lifting weight is 350KGS; if you choose six sucker cups, the maximum lifting weight is 450KGS; and you can load and unload most glass pieces, no matter how heavy or light they are. Because the raw material Silicon Gel is imported, the glass-quality sucker cup can withstand temperatures ranging from -20 to +90 degrees. To ensure the quality of the glass lifting machine, we also employ well-known brand pneumatic components (such as SMC from Japan and Thomas from America).
One worker can operate this vacuum lifter with ease, and it has the advantage of increasing efficiency while also making glass manufacturing more competitive. These days, both domestically and among overseas consumers, this glass panel lifting equipment is quite well-liked. Please contact us with your needs to obtain a bespoke glass sucker lifter; we will give you the best glass lifting options. We could build the vacuum suction cup glass lifter following your various specifications and various working locations.
Glass Lifter Electric
The electric lifter is motorized equipment that may be used to move heavy objects and large chunks of glass with ease. It is speedier and more efficient than manual equipment, therefore professionals who frequently need to transport glass select it. For on-site work, an electric glass lifter is a helpful piece of equipment. It has a motor and a battery that can be recharged.
Glass lifters are essential for anyone who wants to move bulky or heavy goods like glass, tiles, granite, or refrigerators. Nobler Glass Direct offers a variety of lifters, including manual and electric types, to fulfill the diverse needs of its customers.