To welcome the FIFA World Cup, the hospital with beautiful landscape is under construction in Qatar with 4000㎡ smart glass.
Views: 2 Author: Site Editor Publish Time: 2022-08-18 Origin: Site Inquire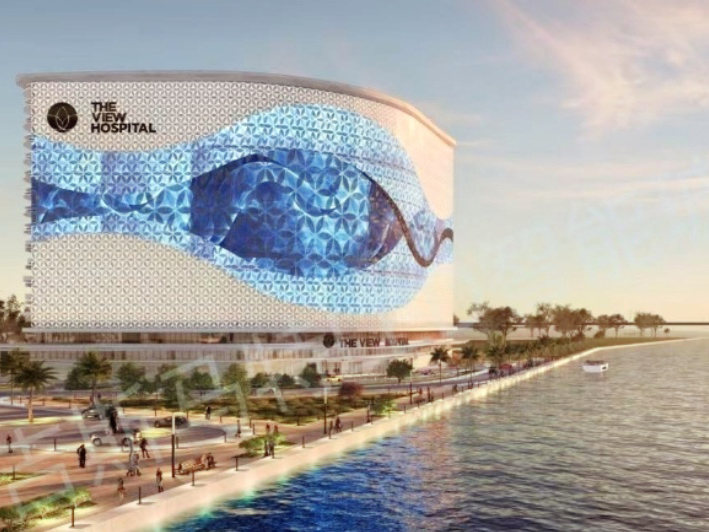 With the coming of the twenty-second FIFA World Cup, Qatar is building THE VIEW HOSPITAL with smart glass, which cover an area of 95000㎡. THE VIEW HOSPITAL is located in the Golden Mile, from the Lusail freeway and high-end "pearl" development zones, both could see the high visibility. To stand in THE VIEW HOSPITAL with picturesque seascape, could look down at the horizon in Qatar and Doha.
The outside surface of THE VIEW HOSPITAL is composed of LED smart glass and horizontal metal window-blinds. The LED smart glass is etched with VIEW HOSPITAL mark on the appearance, which could not only resist the direct sunlight, but also bring the broader vision for the patients.
THE VIEW HOSPITAL could show the advanced technology to the world, and show the fresh temperament and fashion appearance of Qatar, to let the visitors to feel the countries' charm from the view of visual, hearing and touch reception.
When installed this kind of LED smart glass, the glass lifter sucker will plays an important role on the glass lifting. No matter which kinds of glass lifter, to ensure the security is the most important. The glass lifter sucker with built-in protection equipment against power failure and vacuum leakage is the ideal choice. The loading capacity for the cup suction lifter should be big enough, and the remote control device is necessary. Our jumbo size electrical lifter sucker can be well used in this project and meet the requirements.
The FIFA World Cup - Qatar 2022 will be held in November, 32 football teams will fight for the Titan Cup in around one month, hope Qatar and the football players will present an exciting World Cup for the soccer fans all over the world.