The advantages to lift glass by glass lifter sucker
Views: 9 Author: Site Editor Publish Time: 2022-08-18 Origin: Site Inquire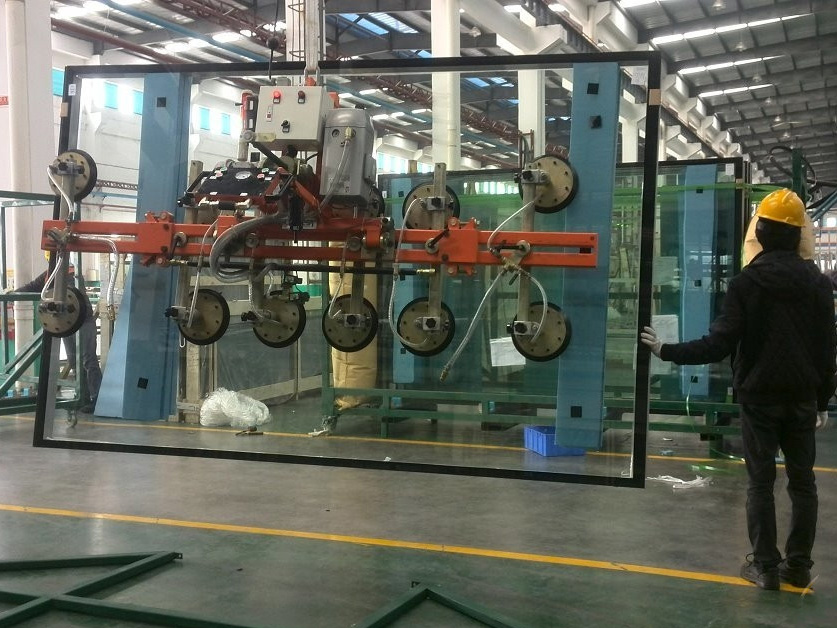 The glass lifting machine plays an important role on the glass lifting, especially for the glass with big size and heavy weight. Why the glass suction lifter is so popular? Followed are the reasons,
1 High efficiency. The operation speed of glass lifting by the glass lifter is very fast. The suction of glass by vacuum sucker is only a few seconds, and the vacuum condition in the sucker could return to the pressure atmosphere in two seconds, and the glass will be taken down immediately.
2 No damage to the glass surface. The sucker cup is made from silicon gel which imported with premium quality, the superior elasticity and good mechanical strength for the sucker cup can protect the glass well in the lifting process.
3 Good security. Only if there is vacuum load in the sucker cup, the glass won't drop even there is air leakage. And for the electrical glass lifter sucker, it is also equipped with power-off protection device, to protect the workers and glass against damage.
4 Good performance on time-saving and cost-saving. The application of glass lifter sucker can help the glass factory to hire less workers, The suction and drop process can be finished by only one worker, then the cost for factory on the labor can be saved much. With the glass lifter sucker, the lifting and movement process of glass is more quickly, this improved the production efficiency greatly.
5 Easily operation. The glass lifting machine is easy to be used, the grabbing, dropping and releasing process can be finished by one worker without extra efforts.
6 Different types of glass lifter sucker can be choose to suit various glass. There are pneumatic vacuum glass lifter sucker, electrical glass lifter sucker, trolley lifter sucker, jumbo size electrical lifter sucker, and so on, to lift the glass with different size, different shape in different conditions.